Hey Peculiars
Y'all God is really up to something #BigFacts
The other day I got a notification that again this blog has been renewed for another year and I get so much anxiety because now I have the responsibility to figure out something interesting to say to you when typically I have nothing or at least I feel like I have nothing to offer…and yet, I know this blog is tied to my destiny because I can't shake it (Come on run on sentence!)
I've been going through changes. We all have; with Covid and all that has happened with hundreds of thousands dying, society shutting down, cops continuously killing innocent people that look like me, the large amount celebrity deaths and regular deaths, the outrageous weather and the unsettling feeling that we are truly in the last days. But me? I'm trying to hold on to God's unchanging hand as best as I can, which really isn't all that great if I'm being frank. I'm just gonna say an entanglement (a complicated or compromising relationship or situation), Chile…but I knowingly walked into it because of the bomb I'm about to drop in 5, 4, 3, 2, 1…
I'm not sure if I mentioned this before, but between April and May I lost two of the most influential women in my life, my Pastor who was like my Mom and my Grandma. I'm sure you're thinking, "But Grandmas are old." And she was about to turn 83 but she had a young spirit and if you've read this blog before, you might know that she was one of the only people, besides my aunt and sisters, that kept me in touch with my dad…well, if I'm being honest, none of them were enough to keep me speaking to him. Sometimes you gotta love'em from a distance. She was at least, one of the reasons you could catch me in the same room as him…so you know that's a big deal. Yeah, I have daddy issues. Needless to say, it's been tough. I don't feel like I've really grieved and I wanted to feel something. It's nothing else to really say about it. I'm thinking about cutting if off. Partially because I don't want my relationship with God to be severed but there are also other reasons that I won't get into.
To be honest, it's not his fault. He's a good guy. My relationship with God is my responsibility and I repeated old behavior. I depended on someone else to distract me but also to validate me and I should've went to God. Period. No excuses.
I'm on here tonight because I just got off my Praise and Worship call. Man, that call is life changing. I mean shut down entanglements worthy. Sometimes my schedule can feel so overwhelming with work, learning Hebrew, Bible Study, Sabbath, monthly Rosh Chodesh meetings and the monthly Alumni Association meetings, you would think that it's too much on my plate but it's so needed. This meeting keeps me grounded and in God's face. If it wasn't for these ladies, I know I would've completely abandoned my faith due to my loss. They are my life line. It's where I can vent and just be real with people that truly love God. They are keeping me accountable without even knowing that they are and I'm sure that I can single-handedly credit this group for being the only reason I still hear from God.
Sometimes, you can spend so much time doing the work of ministry that you forget that you need to be ministered to. There were times where I was so busy with my obligations outside of me that I didn't deal with my basic needs and none were even related to sex. Sometimes, you want to feel seen, you want to know that your existence matters for more than service to others or that you're attractive and like I said, I relied on old behaviors opposed to taking those things to the Father.
I know you are probably passing judgement like, "Why are you still in Praise and Worship?" or thinking, "She's just like everyone else in the church…" and you're probably right in most cases but you don't go to a hospital, if you are well. I'm staying connected or at least trying to stay connected because I'm not well. I made mistakes when I've wanted to do right (Romans 7: 14-25) and for years I did what was expected of me. Sometimes the pressure to be perfect is too much.
When you're not well, you go to a place you know provides healing and for me, God is the only one that can heal me. Giving my time to minister to others out of my brokenness, reminds me that God can still use me in my imperfection and helps others to see that no matter what grace and mercy are found in humility when you trust God with it. I hope this also helps others see that those who have made the choice to follow Christ aren't perfect and shouldn't be weighted down with so much pressure to be. When we take our focus off of Christ, we miss the mark. I wish that same grace that is given to those who make mistakes, was extended to those who give their lives and sometimes their dreams for their beliefs. This is not to make any excuse for my behavior. We fall down and we get up. We don't stay there. We strive for perfect but it doesn't mean that perfection is always attained. My point is, without Christ, perfection doesn't even exist. He gives the power to be steadfast and unmovable. He is the standard and I can't reach it without His help.
Anywho, God spoke to me tonight while in my Praise and Worship meeting. He told me, "How many times do I have to re-member you?" Not remember as in think of me but put me back together but I guess it can mean that too. So many times He's put me back together when people only took and discarded the rest of me. He was the one who was reminding me that all of me is and was valuable. I don't know why I've risked squandering my relationship with the Father for fleeting emotions. Sometimes, I'm a real live raggedy Anne doll but His grace and mercy have always knitted me back together and I feel bad that I'm putting Him in a position to have to do it yet again. So, I think I'm ready to shut down the foolishness, rebuild confidence in myself by dealing with me and trusting that God will restore me once again.
I just also wanted to include that this is by no means a "God knows my heart" type of thing. What I mean by that is people make that statement when they want to make an excuse to keep doing what they want to do. The Bible does say that sin is fun for a season (Hebrews 11:25). I'm not judging those who do what they want to do because I don't have a Heaven or a hell to put anyone in and because that was me for a season and that season may soon be coming to a close. I realize that with every decision comes responsibility and I'm ready to take it. I have unresolved issues and was trying to escape the responsibility of dealing with my feelings and disappointments, not just with their deaths but everything and because of my decision, I more than likely have added to the baggage to be dealt with. I am aware. I know that running from God isn't the answer for me because I've never taken the easy way out. I should've been running to Him the whole time. Time and time again I've made this mistake. Hopefully, this is the last time.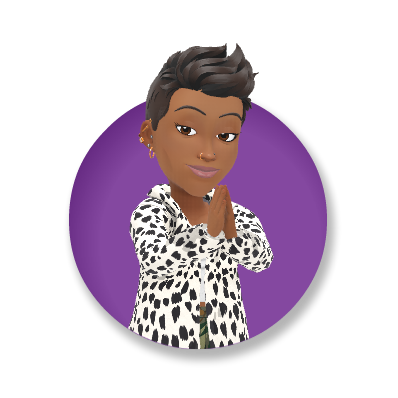 If He did it before, I pray He'll do it again.
Beebz ❤